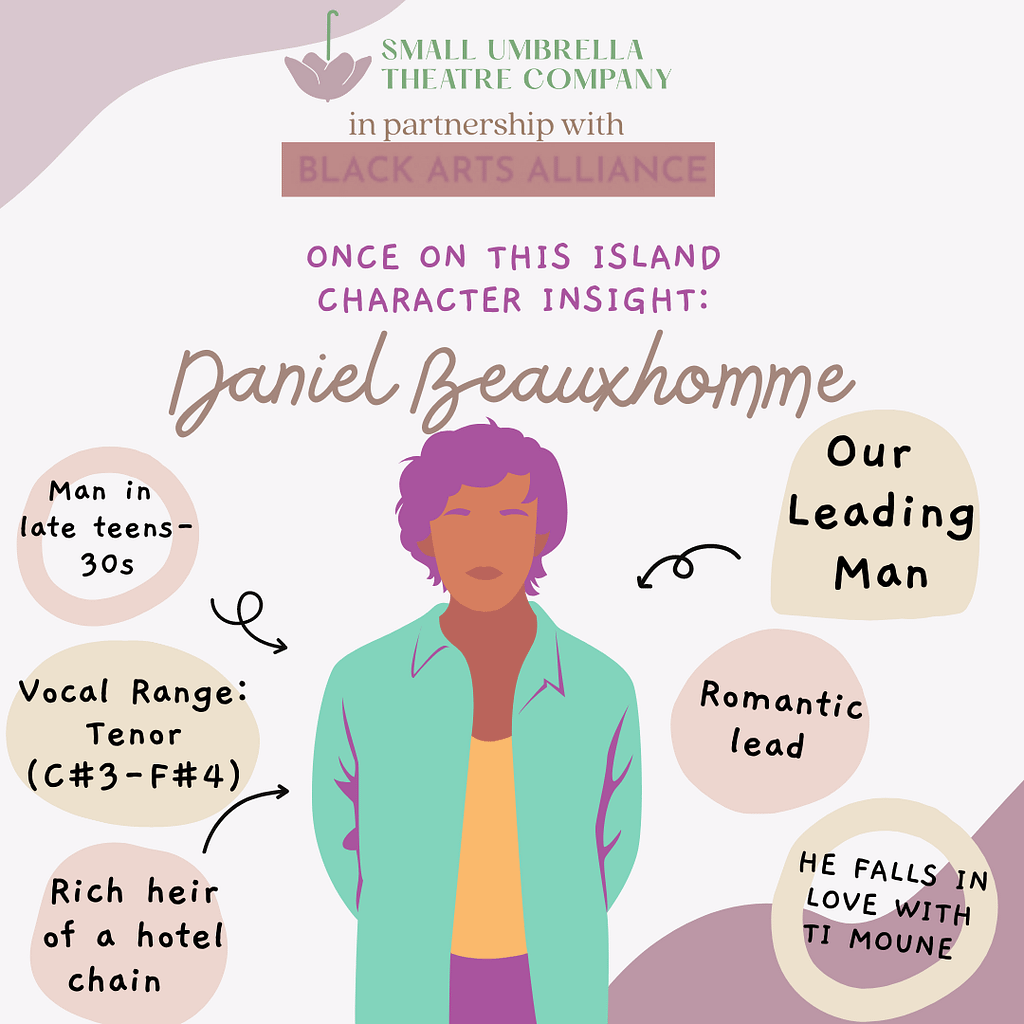 Character Description:
Daniel is on the opposite side of the island from Ti Moune and lives a very different life. He is the heir to a rich hotel chain. He falls in love with Ti Moune after she saves his life, but he's been promised to Andrea since they were children. This actor must be a strong actor to create a character that is not cruel and simply does not see how his carelessness can hurt Ti Moune.
Materials: 
Dance: Ti Moune's Dance 
Song: Some Girls cut- m 106-146
*Please note, you may be pulled in as Daniel to act opposite of songs/scenes though you may not have lines.