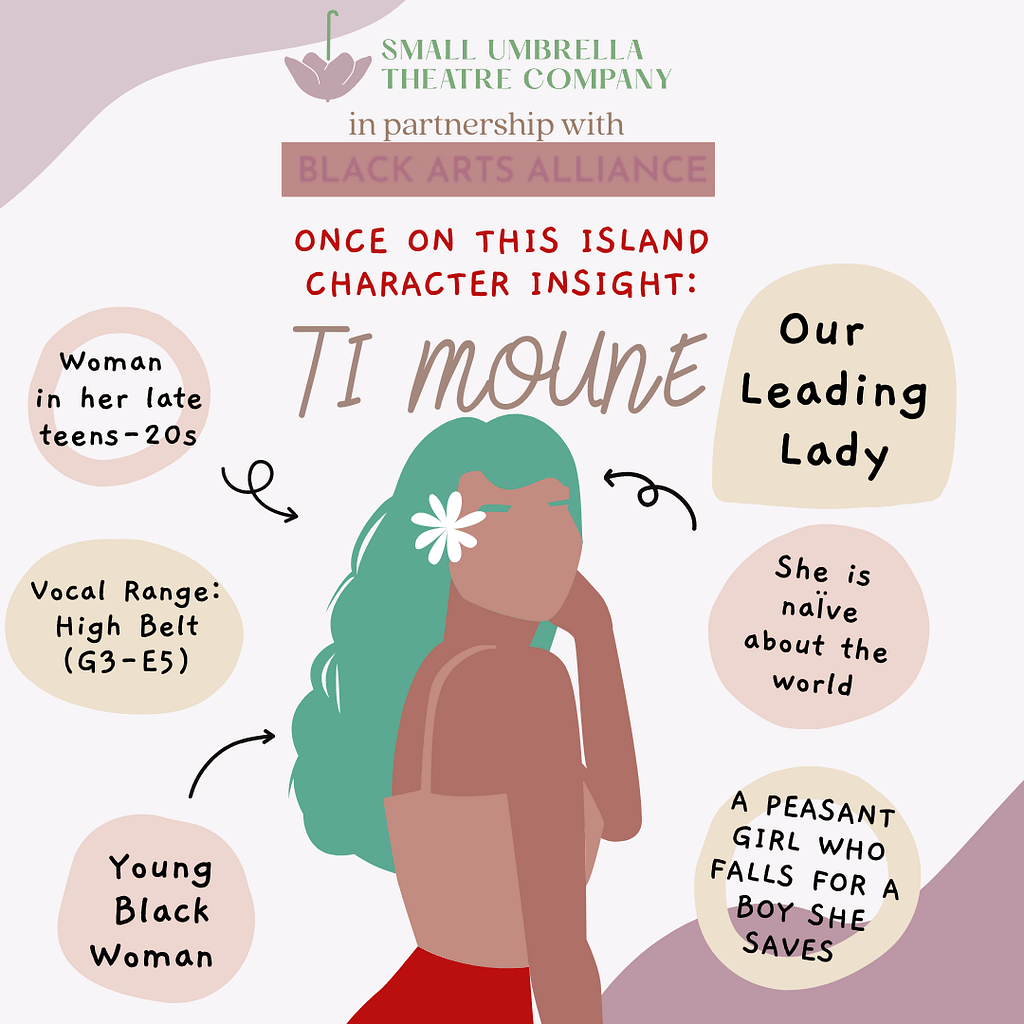 Character Description:
Ti Moune is a peasant girl and the story revolves around her. She falls in love with Daniel Beauxhomme, and makes a promise to the gods to save his life that puts her on a beautiful journey. This actress must be an excellent singer and actor full of passion and energy that can carry an hour and a half show.
Please note, you may be pulled in as Ti Moune to act opposite of songs/scenes though you may not have lines. 
Materials:
Song: 
Measures: Waiting for Life cut- m53 to end
Scene: