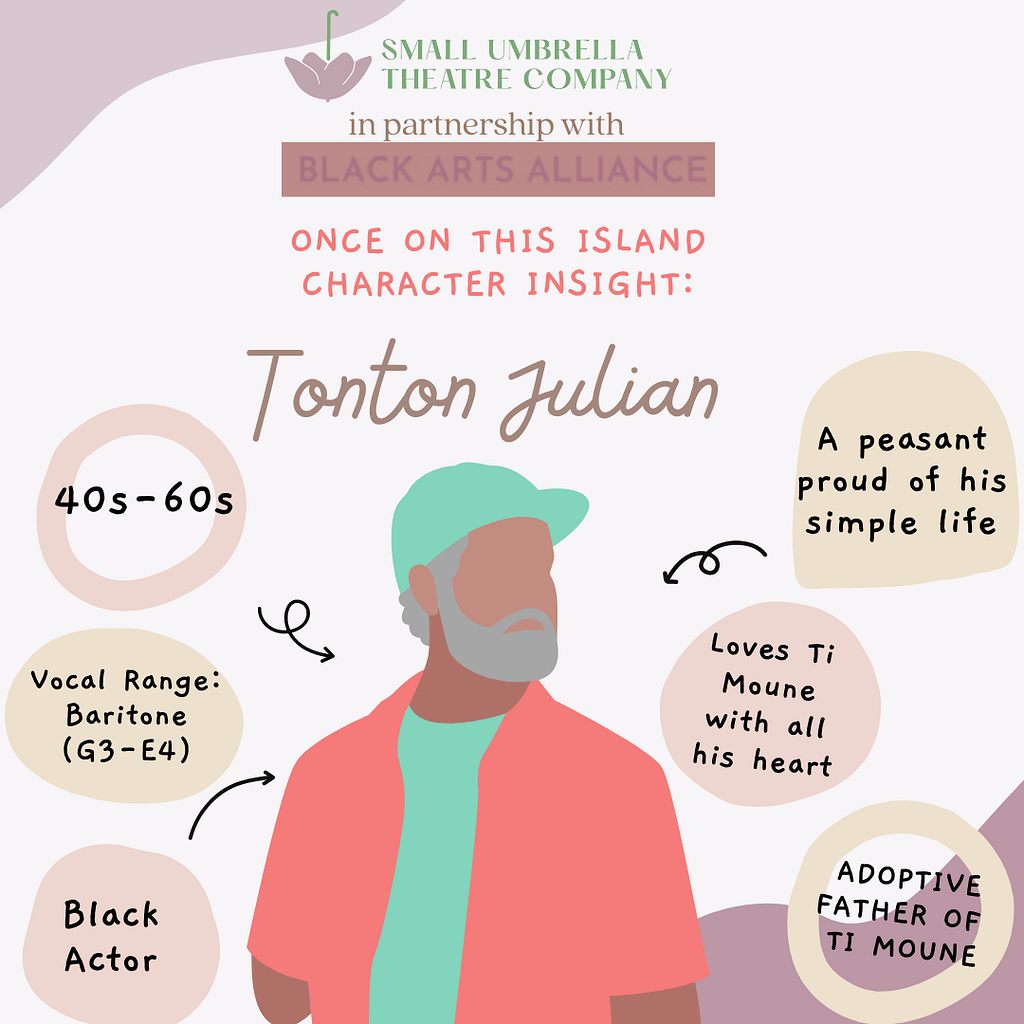 Character Description:
Peasant farmer, the adoptive father of Ti Moune and husband of Mama Euralie. Sterner than Euralie, but has just as much affection for his adoptive daughter, Ti Moune. Like all the peasants, he believes in the gods, but he is more skeptical of their involvement than Euralie. He is proud of his simple life, and wants Ti Moune to keep her head out of the clouds and also be proud of her simple life.
Materials: 
Dance: Ti Moune's Dance 
Please note that we will do the scene into the song and then jump back into the scene in the middle of the song.